thethirdbar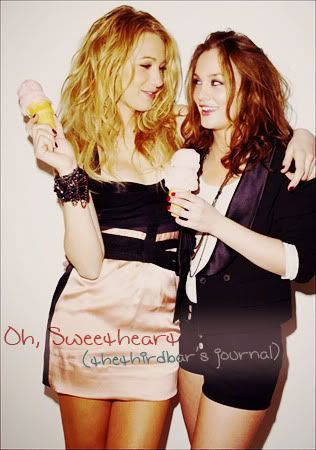 (image by
graphicalle
@ lj.com)
Here are the basics: I'm Siobhán, I'm (nearly) 23 and I live in Liverpool with my fiancé. I graduated from the University of Liverpool in 2009 with a 2:1 (Hons) English Studies BA. I'm currently working for Mando Group, a leading digital agency, as their office manager and PA to the CEO; I love my job.
My hobbies/pastimes are mostly playing on the xbox, reading, listening to music, and writing. I also watch a bit of TV and films.
My favourite games are Elder Scrolls IV: Oblivion, Dragon Age: Origins, Dragon Age II, Mass Effect 2. I'm super excited for the release of Mass Effect 3 and Elder Scrolls V: Skyrim this Autumn. Pants-wettingly excited actually.
My favourite book is To Kill A Mockingbird by Harper Lee. My favourite type of books are fantasy. Particular loves include Harry Potter; Robin Hobb's Farseer books; The Graveyard Book, and anything else by Neil Gaiman; and the Discworld books, particularly the Watch ones.
My favourite kind of music is generally indie/synthy/electro types . Favourite artists include IAMX, Placebo, Muse, Hurts. My favourite song is Here With Me, by Dido. Joel and I are going to dance to You & Me by Lifehouse at our wedding. My last.fm page gives you a pretty good indication of the music I like.
I wrote (mostly Harry Potter) fanfiction for years, mainly in the form of RPGs. I currently have lots of bits of a fantasy novel floating around various USB sticks. I also had a short story published in a literary journal in 2009; you can read it here, if you're so inclined.
All-time favourite TV programmes are: Buffy the Vampire Slayer; Friends; Queer as Folk US; New Doctor Who; Bones. Other favourites are CSI and CSI: NY; Scrubs; The Big Bang Theory; How I Met Your Mother; Glee. I count Notting Hill, Moulin Rouge and Cruel Intentions as my favourite films, but I also really love stuff like Pulp Fiction, Rock n Rolla, In Bruges, etc. Also, The Nightmare Before Christmas and The Muppet's Christmas Carol.
I'm not really sure what else one might need/wish to know about me. Please feel free to subscribe/read my entries, though. You're very welcome.